Upgrade from Codebook Lite to Codebook
Thank you for trying out Codebook Lite! If you've run into the 10 entry limit or the sync limitation, you can easily upgrade to the full version of Codebook. We'll show you how to upgrade and bring along all the information you've already added to Codebook Lite.
Step 1: Install and run Codebook
To get started you need to purchase Codebook for iPhone or Codebook for iPad from the App Store and install it on your device.
Once the app is installed you need to run it once for it to accept an import.
No need to set a password or modify any data. Links to install are at the end of this tutorial, just don't go yet, please read through the next step to understand the upgrade process.
Step 2: Export from Codebook Lite
Once you've purchased and installed Codebook (for iPhone or iPad) we just need to move your data over from the Lite application:
Launch Codebook Lite and log in
Tap the Settings tab (gear icon) at the bottom of the screen
Tap the button labeled Export Data to Codebook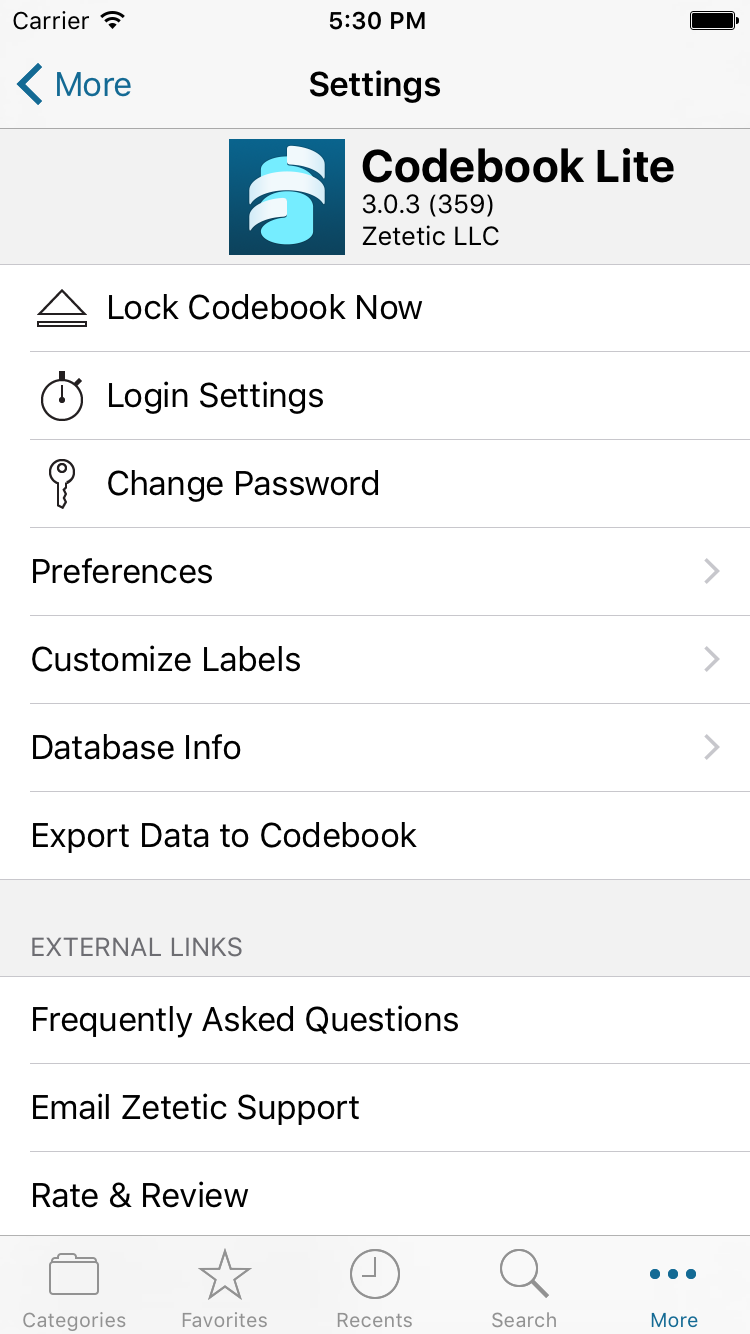 Codebook Lite will prompt you to confirm the export. After you confirm, Codebook Lite will launch Codebook. You'll be greeted by the following prompt: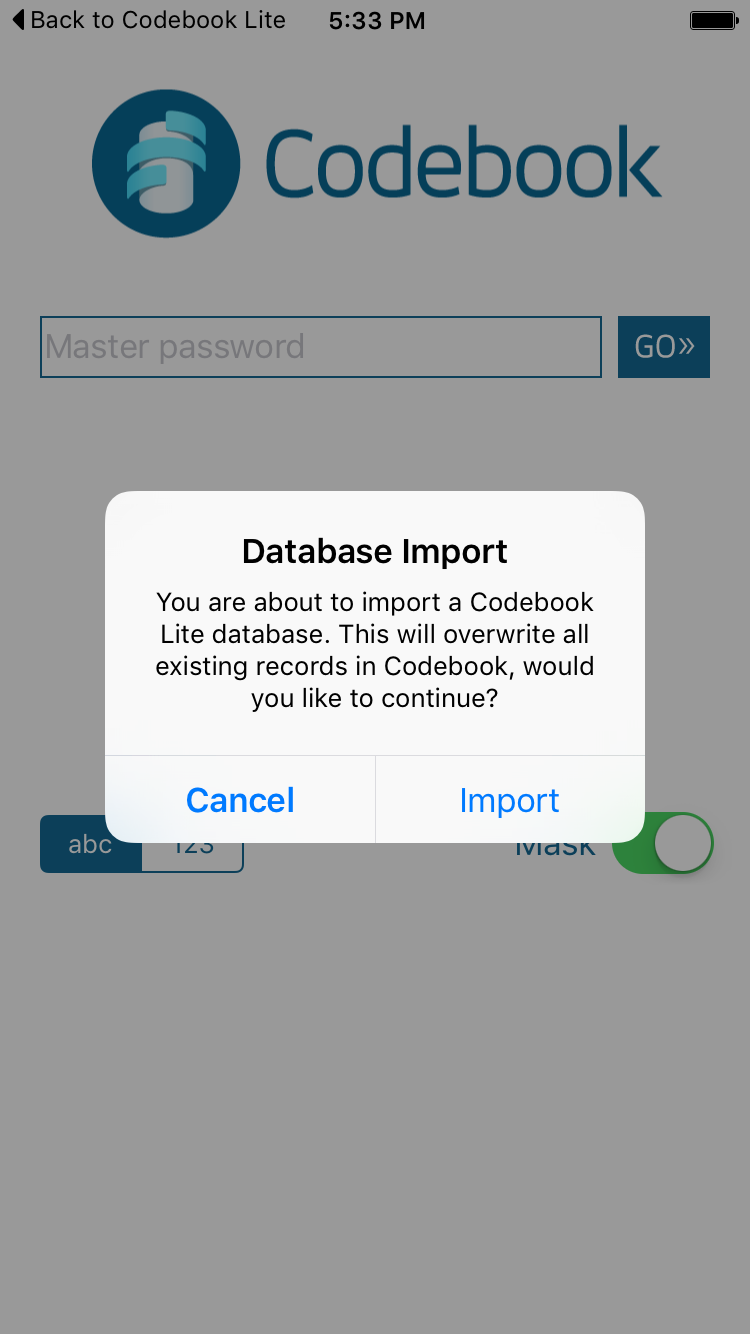 Tap the Import button and the database will be copied right in. That's it!
Sign in with the same password you used for Codebook Lite and verify your data is there
You can now safely uninstall Codebook Lite
Ready to Install Codebook?