Using Password AutoFill
In iOS 12, when you enable Codebook to AutoFill passwords and then visit a login form on the web (or in a properly configured iOS apps), the keyboard will attempt to suggest an appropriate set of credentials from Codebook. If there is no suggestion or you wish to use different credentials, there is a new key button above the keyboard giving you direct access to all your records.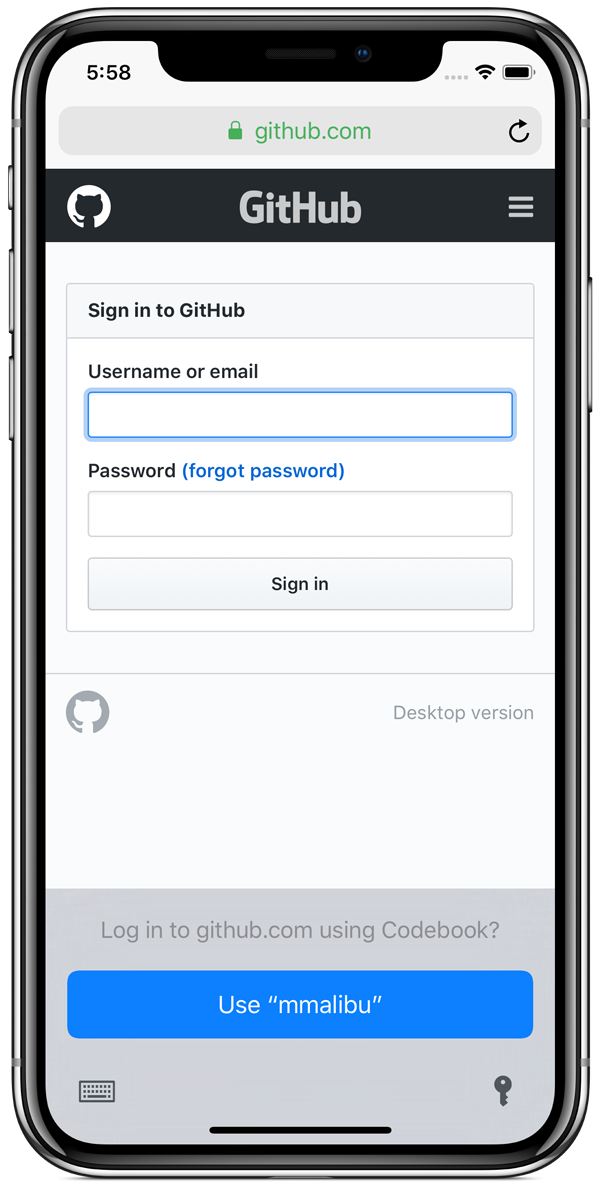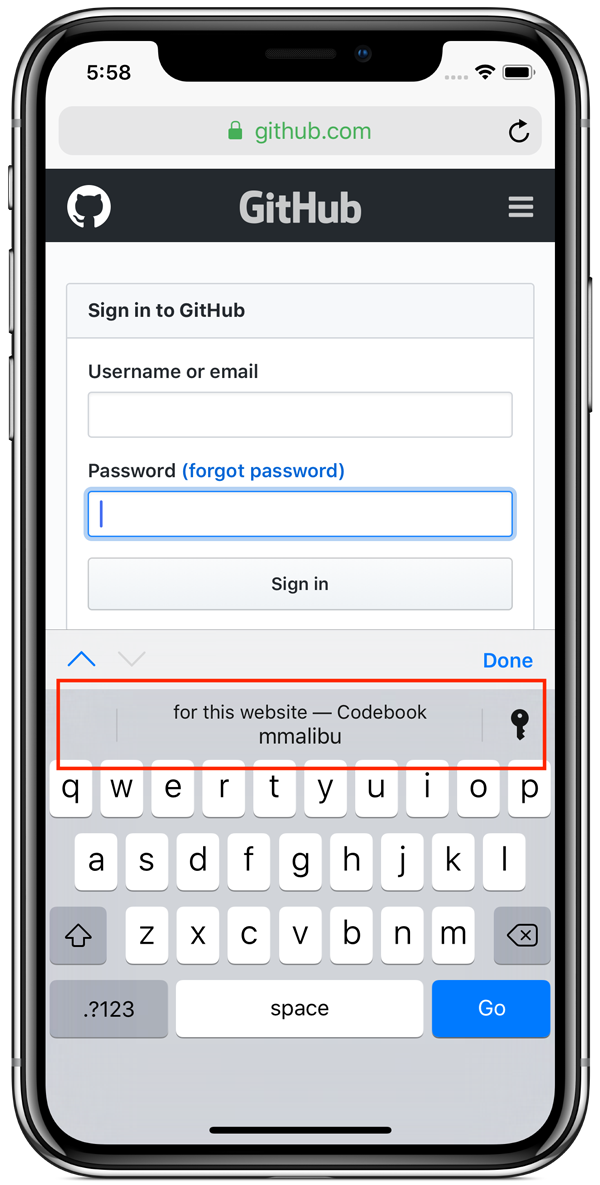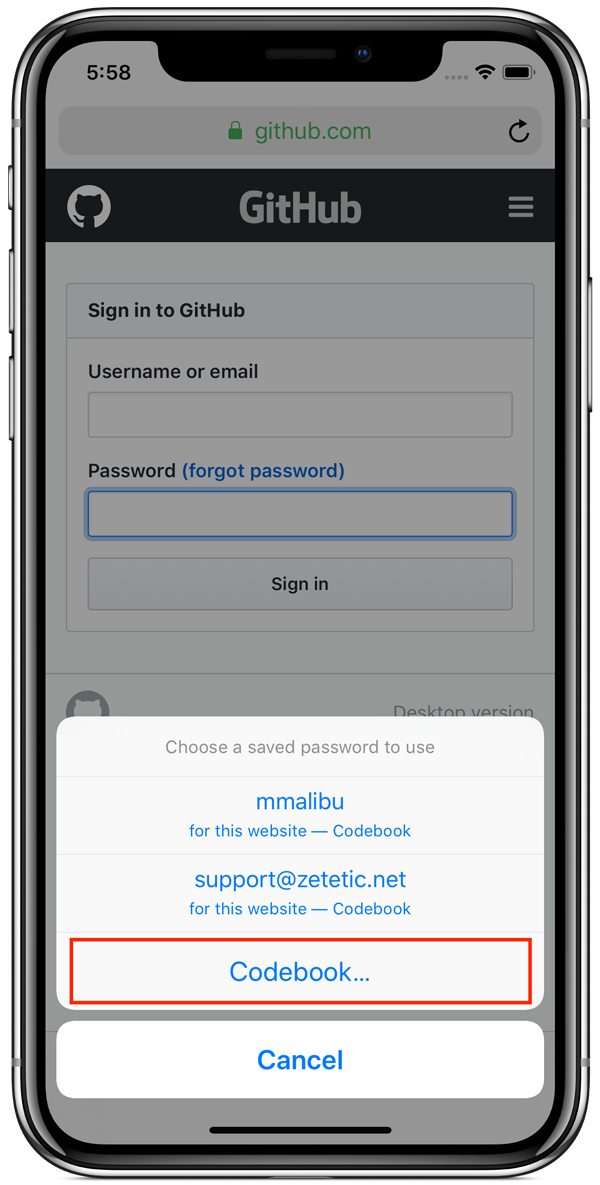 When you tap on the key button at a login prompt and select Codebook from the list you'll be asked to login to Codebook (or to authenticate via Touch ID or Face ID if you have this enabled in Codebook). Once authenticated you'll be presented with a list of potentially relevant records based on the current URL, grouped by how they match. You can choose from the list, or search for the credentials you require.