Turning it on
You can use the passwords and other login details you store in Codebook to fill out login forms in Safari without ever leaving Safari. No need to switch over to Codebook, login, look up the record, copy a password, and switch back to Safari to paste it in and then repeat for other fields as need. Instead, Codebook for iOS contains an App Extension called Find in Codebook that can be accessed from the Share sheet while viewing any web page in Safari.
Find in Codebook is disabled by default, and you must launch Codebook itself at least once on your iPhone or iPad and go through the app's setup process. Not only that, you'll want to create some records with your login details! Once you've done that, you're ready to start using Find in Codebook to login to websites in Safari.
1. Launch Safari and tap on the Share button at the bottom of the screen on iPhone (it's at the top of the screen on iPad) to display the Share Sheet.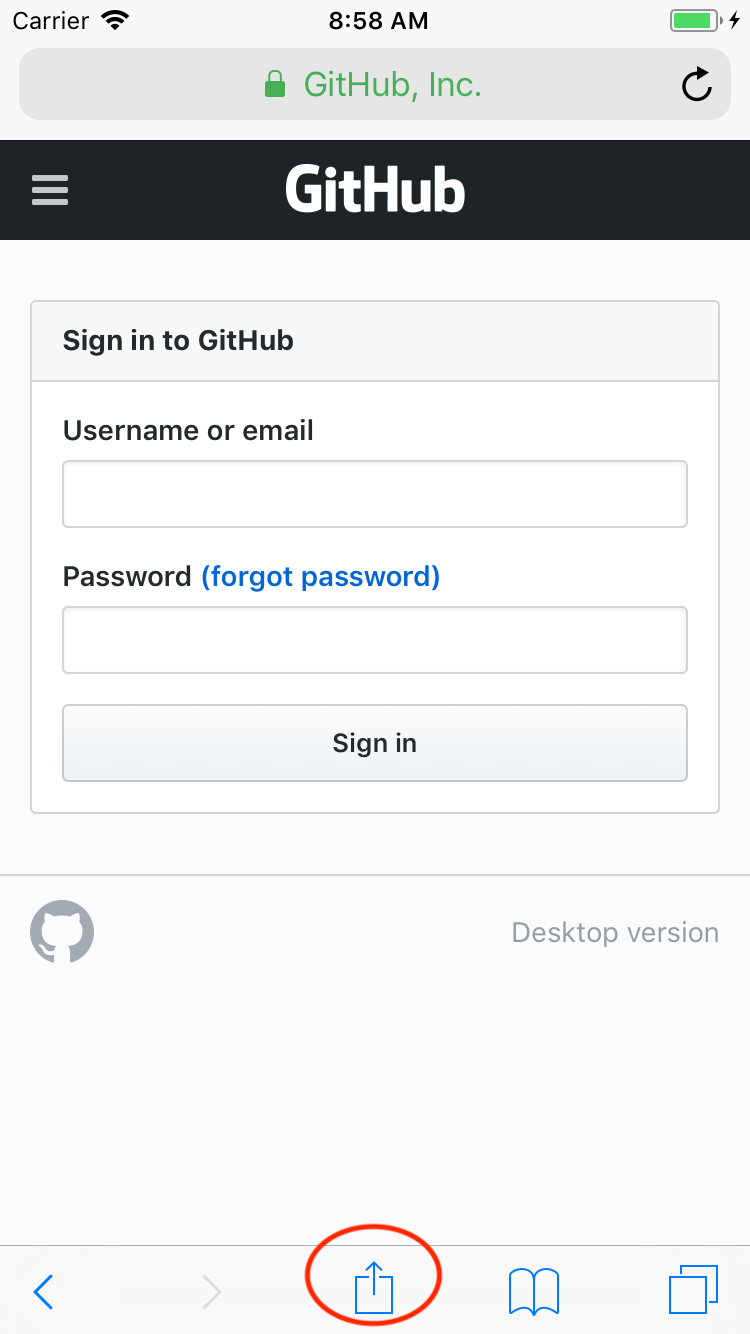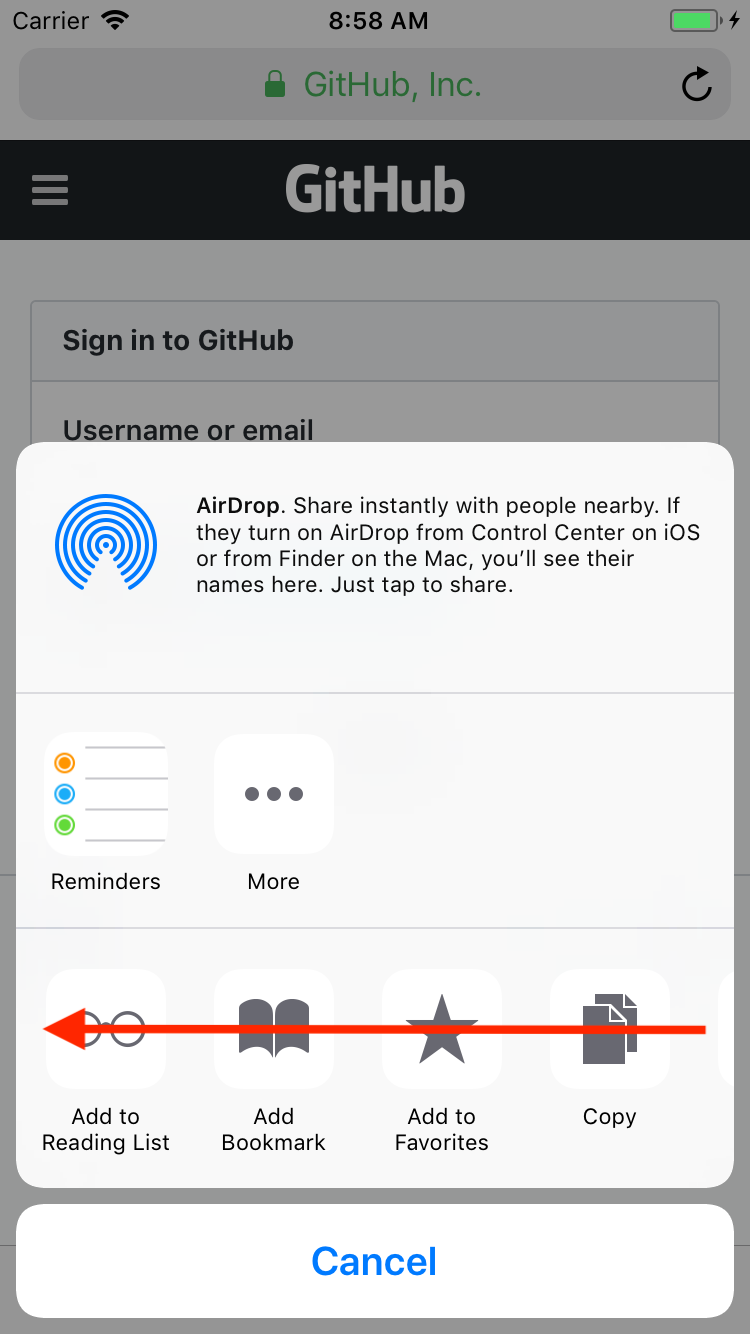 2. Swipe left on the bottom row of buttons until you see the More option at the end, and tap on More to display the Activities list.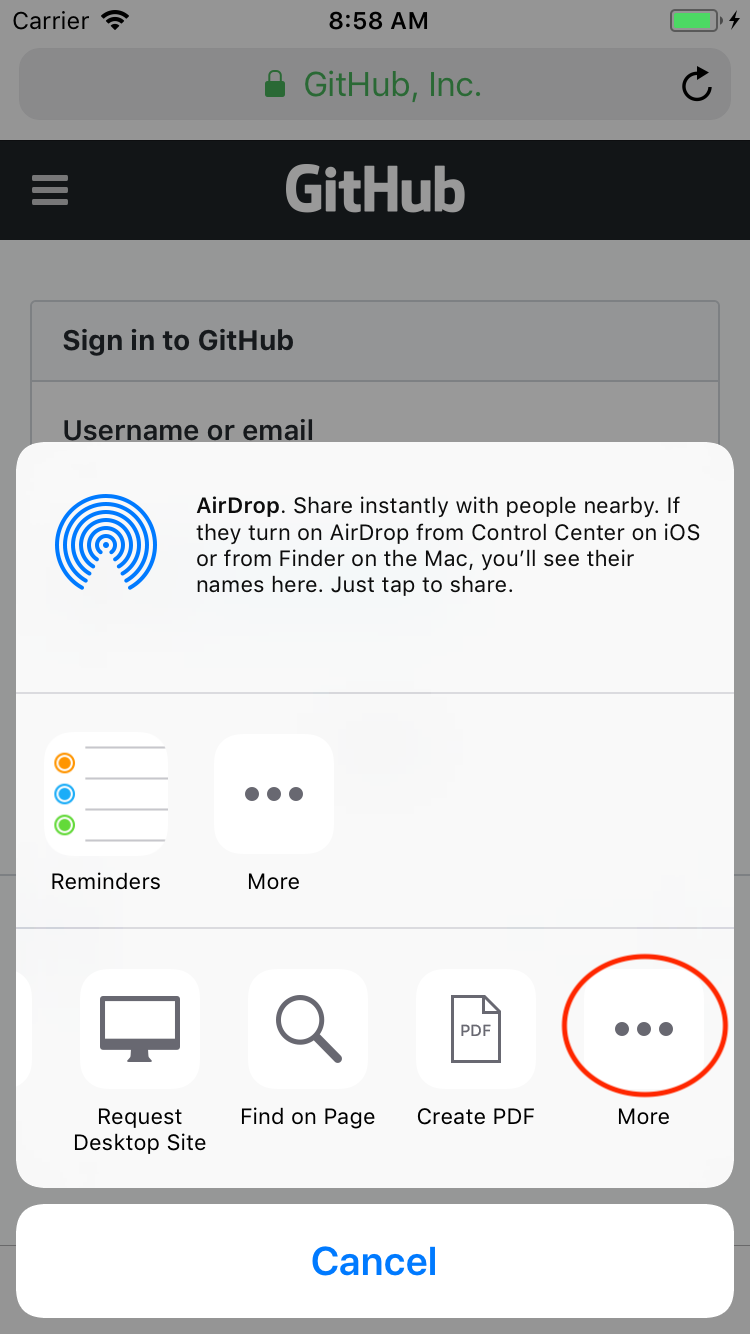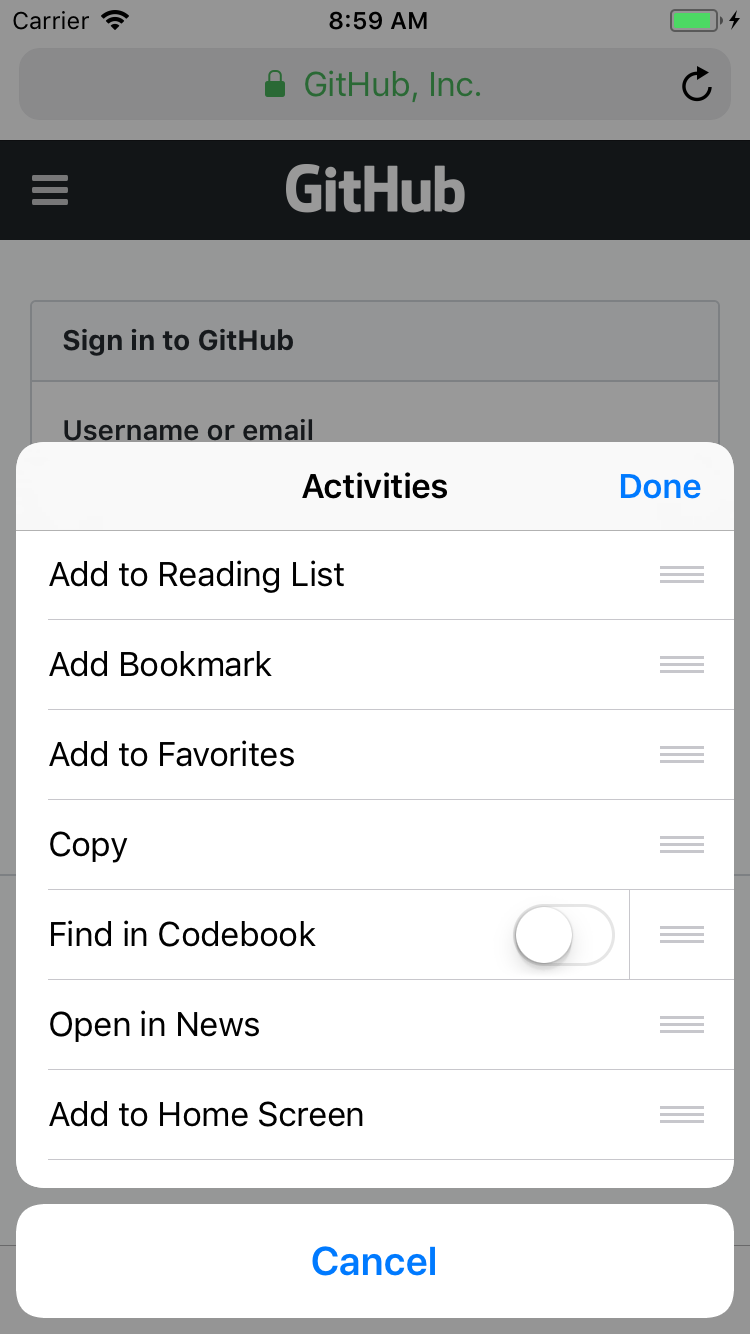 3. Turn on the switch next to Find in Codebook, and use the drag handles to move it up in the list for easy access. Then tap Done to dismiss the Activities list. Now you're all set to go!