As noted earlier this year on our discussion forum, we'll be discontinuing the iPad-only version of Codebook that's currently available in the iTunes App Store. We'd like all our customers who purchased that version of the app to install the other, universal (i.e. runs on iPhone and iPad) version of Codebook now that it runs on both device types.
Previously, both apps used the same blue icon and had the same name on the Home screen, "Codebook", making it hard to tell the apps apart. To aid in the transition and help give our iPad customers a heads-up that things are a-changing, we gave Codebook for iPad's app icon an update, switching it to black and white.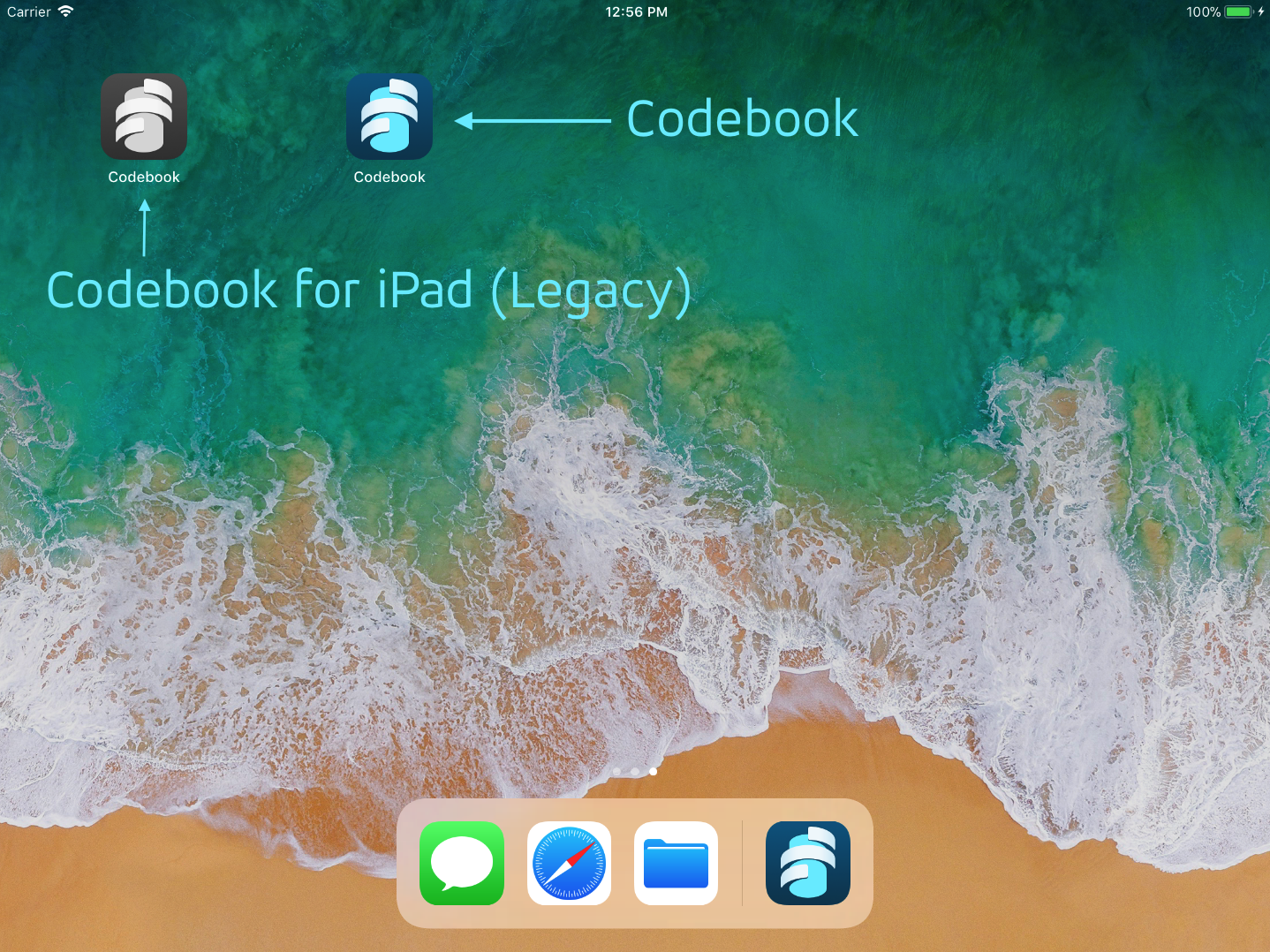 Transitioning to the Universal Codebook
First, you'll want to install the newest version of the universal Codebook for iOS app on your iPad alongside the old version with the black and white icon (don't delete anything just yet!) Visit this link directly on your iPad to be taken to the right page in the App Store. If you don't already own the iPhone version, not to worry: we created a bundle in the App Store allowing you to credit your iPad purchase towards the iPhone version, which should result in no charge for most customers.
Once installed, launch the app and go through the first-time setup process, using the same password you usually use to protect your Codebook data.
During setup you will be given an opportunity to use Codebook's Sync feature to copy your data over from another install of Codebook on the desktop via WiFi, or via Google Drive or Dropbox. You'll want to set the switch on this screen to Yes for a restore.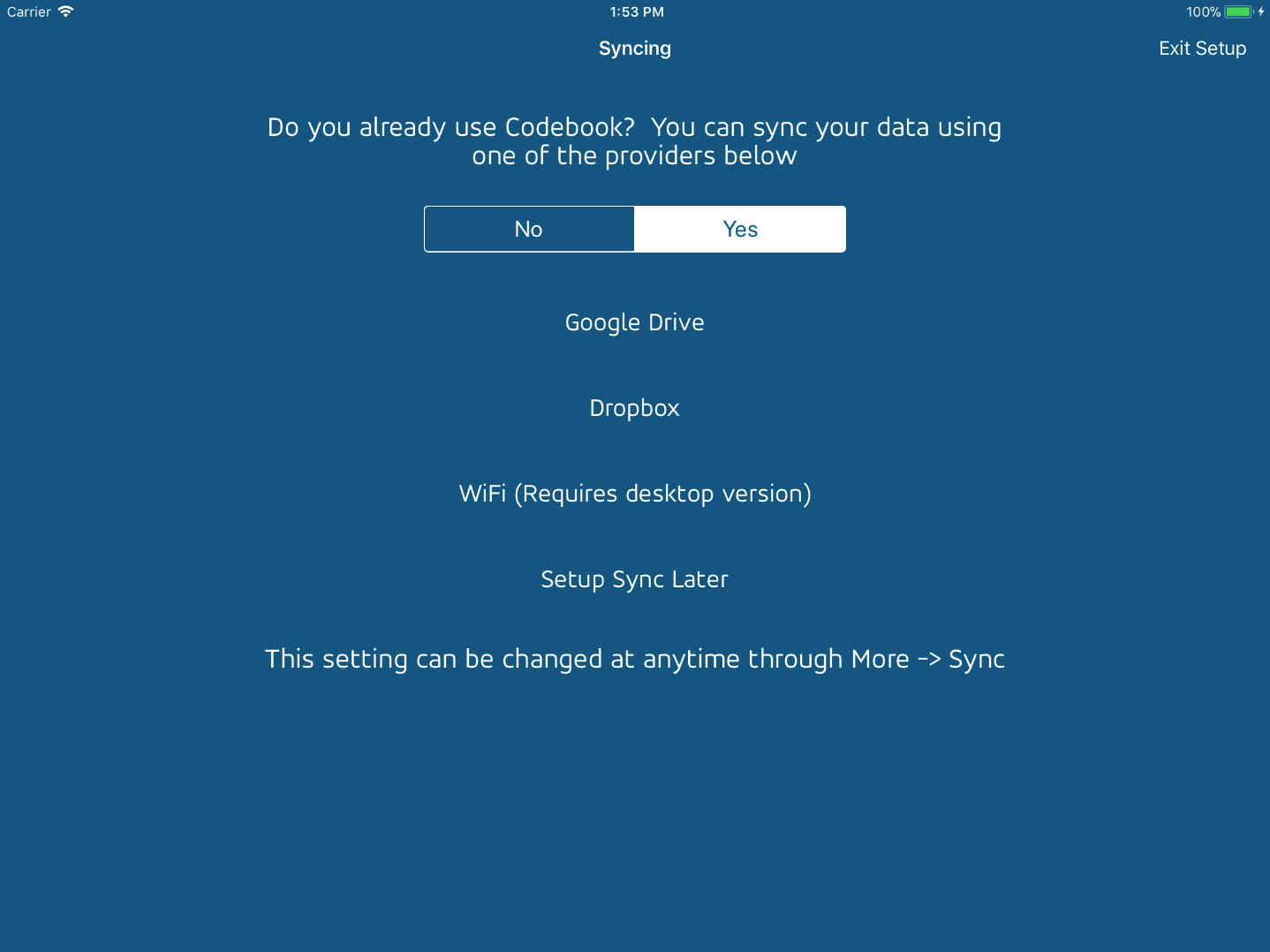 Once you've loaded your data into the universal build of Codebook (the one with the blue icon) you can safely remove the version with the black and white icon. Currently Codebook for iPad is still being maintained, but everyone using it should switch over to the universal version as soon as they can, as we will eventually remove it from the App Store.