UPDATE Oct 10, 2013: We've made great progress, and we're opening the download links up below, the latest build of Convert to STRIP for Windows should be processing the SafeWallet XML files correctly now. Please give it a shot and let us know! -WG
UPDATE Oct 8, 2013: The latest versions of SafeWallet (3.0.x) are NOT compatible with our converter. We're working hard with a number of our customers and lots of sample data to resolve this as soon as we can, but it's turned out to be quite a bit more complex than anticipated. We will get it! But be advised that if you are planning to purchase STRIP and to use the converter specifically for SafeWallet data, it does not work right now. Please get in touch with us if you have any questions, and thanks for your patience! -W.Gray
One of the more popular password managers out there is SafeWallet. A few new customers have been checking out STRIP as an alternative after reading about our password manager and have asked us about how they might import their SafeWallet data directly into STRIP. On Friday we posted an updated version of our Convert to STRIP utility to add this new option for both Windows and OS X. Read on to see how it works.
Convert to STRIP for Windows »
Export your SafeWallet data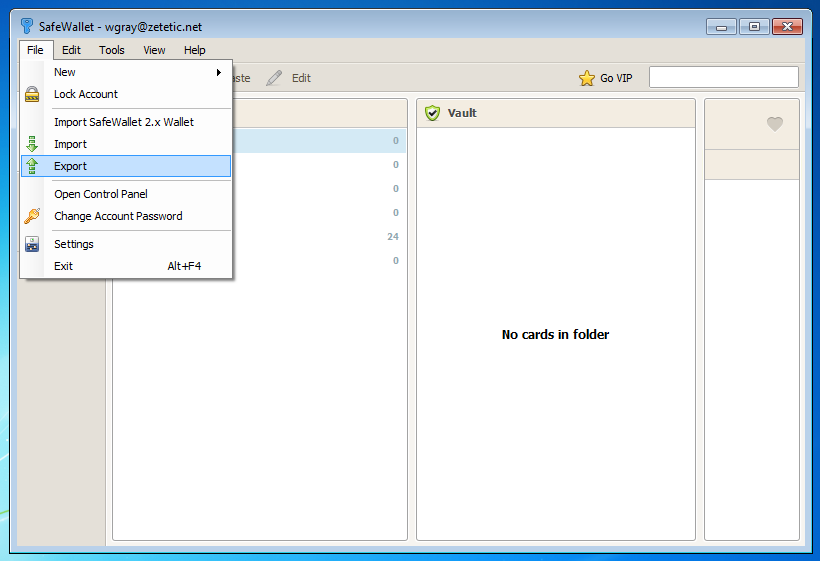 Launch SafeWallet, login to your wallet, and then select File -> Export, and a simple export wizard will appear allowing you to save a .XML file of your data anywhere on your computer.
Convert SafeWallet data
Download the STRIP Data converter onto your desktop and Unzip it. Double click the icon to run it.
Click "Source File" button and choose SafeWallet XML export file.
Click the Save As button and save strip.csv on the desktop.
Make sure the "SafeWallet XML" radio button is selected for Source Format.
Click "Run Conversion" to migrate the file to the Strip export format.

Verify your data
There is now a 'strip.csv' file on your Desktop. You can open it in a spreadsheet editor to check its contents (e.g. OpenOffice.org, Numbers, Excel), or open it in a simple text editor. It's a good idea to check the data over for accuracy before importing it into STRIP.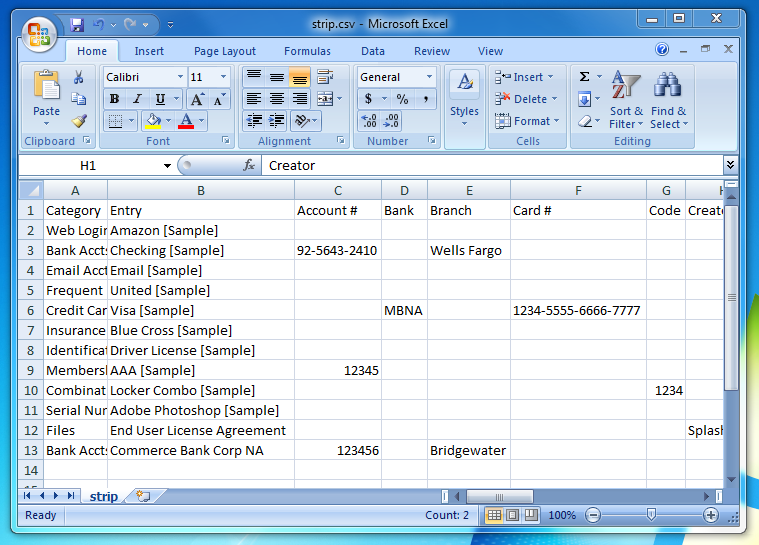 Note: if you decide to edit your CSV data before import, be sure to save the file as CSV data when done. Additionally, if your data contains international characters (e.g. ü, é, etc) do not attempt to edit the file in Excel, your best bet to preserve these characters correctly is to use the free Calc spreadsheet editor from OpenOffice.org.
Import into STRIP
Log into STRIP on your PC or Mac and choose the strip.csv file on your Desktop.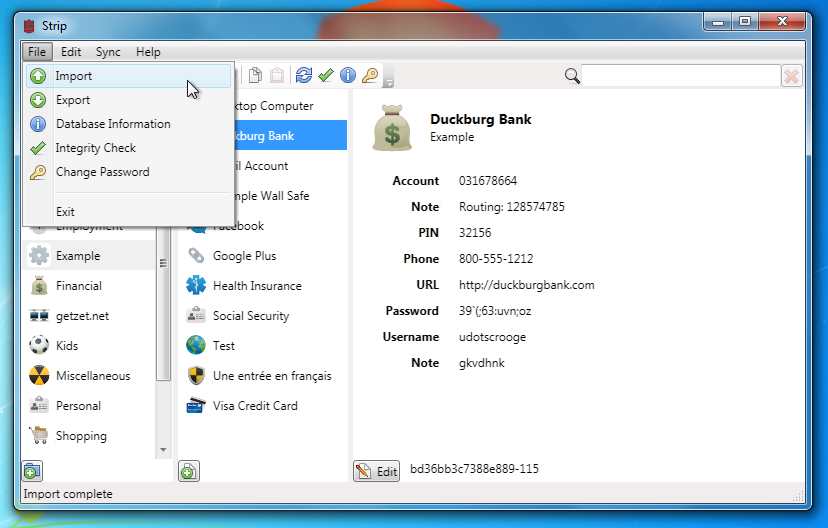 Once the import is complete you'll see all of your SafeWallet data right in STRIP! Once you've checked that everything looks okay in STRIP you should delete the two plaintext import/export files (remember to empty your trash, or even better, securely delete them).
blog comments powered by