SQLCipher for Xamarin.iOS and Xamarin.Android
(Formerly MonoTouch and Mono for Android)
SQLCipher for Xamarin provides full database encryption for Xamarin.iOS and Xamarin.Android, the products formerly known as MonoTouch and Mono for Android respectively. This ADO.NET provider, based on Mono.Data.SQLite, makes it quick and easy to integrate SQLCipher's AES-256 full database encryption into any application, and is fully interoperable with other SQLCipher platform libraries.
SQLCipher for Xamarin is a Commercial Edition library that be easily purchased and directly installed from the Xamarin Component Store.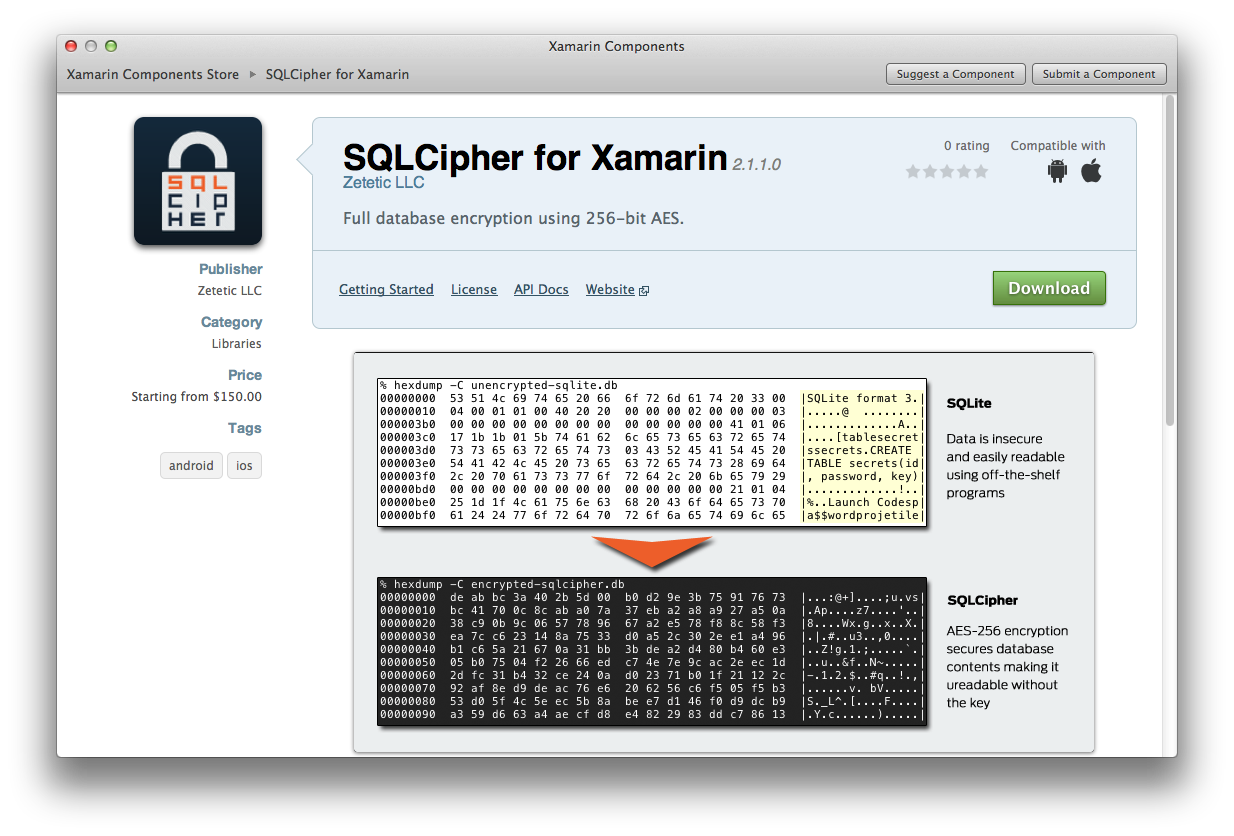 Licensed software is delivered immediately upon payment. Everything you need is bundled into a single library and automatically configured in your application project, making secure database integration using C# on Android and iOS quick and painless.
Buy SQLCipher for Xamarin iOS Now » Buy SQLCipher for Xamarin Android Now »