Secret Agent Update
Note: the information on this page is specific to Codebook for macOS.
The Secret Agent feature in Codebook for macOS is supported by the installation of a short AppleScript in the User Scripts directory of your Mac's Home folder. Occasionally we need to update this script for new versions of both Codebook and macOS, and that requires establishing the user's permission to access that folder, since it is outside of Codebook's application sandbox.
First, Codebook prompts you about the update after you sign in to a new version of Codebook: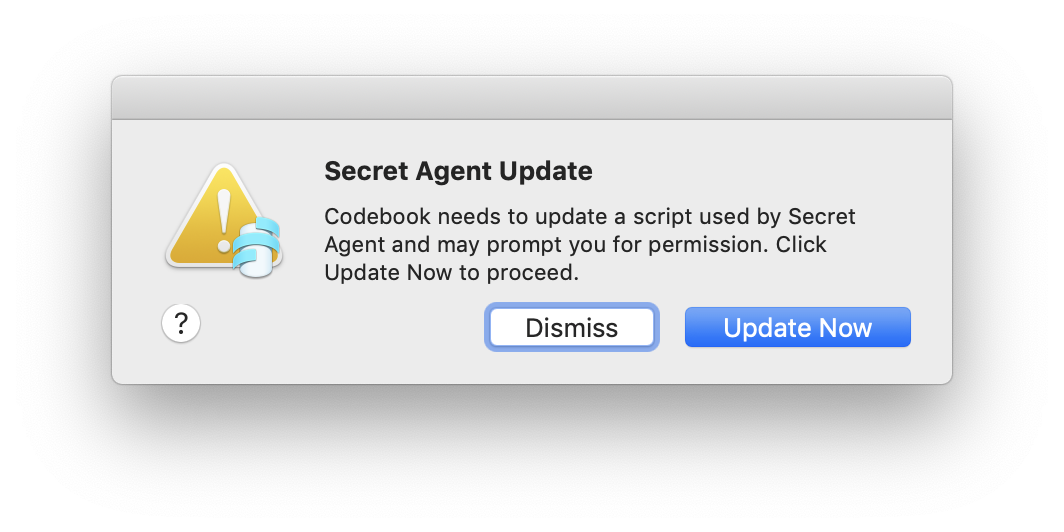 Next, if Codebook needs to renew access to the User Scripts folder, you'll see a second prompt (the same one from Secret Agent setup) that asks you to choose that folder. The correct folder should already be selected, just click on "Choose User Scripts Folder" to grant Codebook access.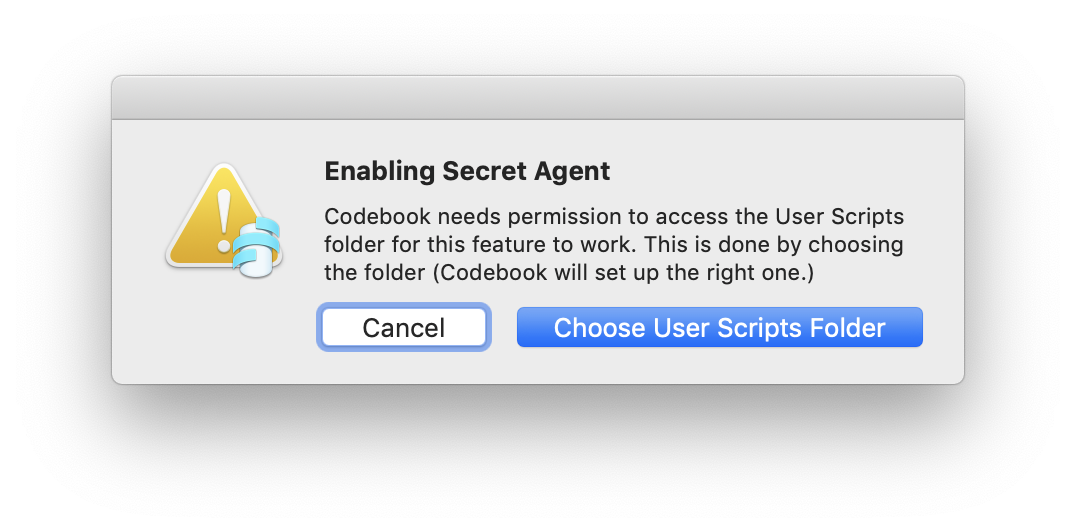 That's it! Codebook will update the AppleScript in question and you should be all set.
See Also